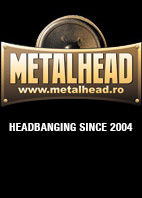 Stiri Concerte Bilete Poze Artisti Tabs & Chords Versuri Radio Online Liste Magazin de Muzica
Versuri Alexandru Andries - 15. The Door Is Open

Versuri/Lyrics "The Door Is Open" Alexandru Andries

------------------------------------------ 

The door is open,
If there is rain 
The window pane 
Will shine,
You can take your time,
Drink all the wine...

The door is open,
How come you're in ?
I've never
seen 
You come...
Always on the run,
Never had the time 
To make up my mind...

"Let me in your
dream...
Is there inside 
A good place to hide
Where I still could hear
Your voice in my ear 
Whispering ?..."

The door is open, 
The light is low, 
Now you will go 
Away,
What else is
there to say ?
Don't you step aside,
Don't you bleed inside,
Don't you let your mind 
Take off...

Join the ranks ! LIKE us on Facebook