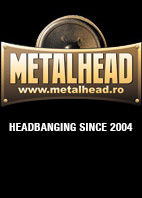 Stiri Concerte Bilete Poze Artisti Tabs & Chords Versuri Radio Online Liste Magazin de Muzica
Biografie Annihilator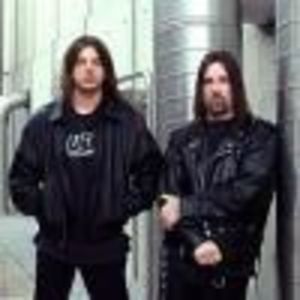 Annihilator
sunt o trupa de thrash metal canadiana care si-a facut debutul cu mult aclamatul album "Alice in Hell", in 1989.
Formatia s-a inceput cariera in Ottawa, Canada, fiind intemeiata de
Jeff Waters
in 1984. El a compus si a inregistrat piesa "Annihilator" (diferita de piesa cu acelasi nume de pe albumul din 1994 "King of the Kill"), impreuna cu John Bates. Versiunea originala a piesei "Annihilator" a fost lansata pe albumul "Schizo" Deluxe din 2005.
Waters si Bates au cooptat un tobar pe nume Paul Malek si pe basistul Dave Scott. Acest line-up a durat doi ani, iar melodiile inregistrate in aceasta perioada au facut o buna parte din primele doua albume ale trupei. Inainte de lansarea LP-ului de debut, John Bates si Dave Scott au decis sa paraseasca grupul datorita diferentelor artistice si conflictelor personale. Waters se reintoarce in Vancouver, unde construieste un nou line-up, care il include si pe fostul membru D.O.A. (trupa de hardcore canadiana),
Randy Rampage
.
Ultimul album Annihilator s-a intitulat "Metal" si a fost lansat pe 16 aprilie 2007 la SPV Records.
Stil:
thrash metal
Componenta:
Dave Padden - voce, chitara
Jeff Waters - chitara, bass
Brian Daemon - live bass
Alex Landenburg - baterie
Discografie:
Alice in Hell (1989)
Never, Neverland (1990)
Set the World on Fire (1993)
Bag of Tricks (compilatie) (1994)
King of the Kill (1994)
Refresh the Demon (1996)
In Command (live) (1996)
Remains (1997)
Criteria for a Black Widow (2000)
Carnival Diablos (2001)
Waking the Fury (2002)
Double Live Annihilation (live) (2003)
The Best of Annihilator (compilatie) (2004)
All for You (2004)
Wacken Open Air Festival 2003 (2004) - bootleg
The One (EP) (2004)
Schizo Deluxe (2005)
Metal (2007)
ANNIHILATOR
www.annihilatormetal.com
www.myspace.com/annihilatorofficial

Join the ranks ! LIKE us on Facebook