Biografie BAL-SAGOTH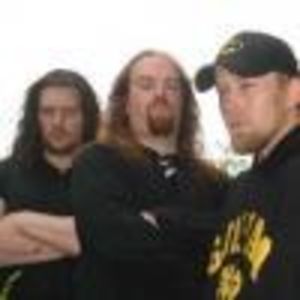 Infiintata initial ca o trupa de death metal, in 1989, de catre Byron Roberts, actualul vocal, cunoscut si ca
Lord Byron
, Bal-Sagoth s-au transformat treptat intr-o formatie de black simfonic. Temele de inspiratie din lirica lor au la baza scrierile unor autori precum Robert E. Howard, H.P. Lovecraft si Edgar Rice Burroughs. Byron a incercat sa-si creeze propriul univers liric intunecat, cu povesti fantastice narate pe ritm de black metal.
Primul demo apare in 1993, atragand atentia casei de discuri Cacophonous Records, cu care semneaza un contract pe trei albume. Primul dintre acestea va fi "A Black Moon Broods Over Lemuria", considerat cel mai heavy material al trupei. In 1996 apare "Starfire Burning Upon the Ice-Veiled Throne of Ultima Thule", unde accentul este pus in special pe compozitie si pe pasajele epice narate prin vocea lui Byron.
In 1997, Bal-Sagoth participa la un turneu alaturi de Dark Funeral si Emperor.
Un an mai tarziu, la Nuclear Blast apare "Battle Magic", considerat o capodopera a metalului simfonic.
Acesta este urmat de "The Power Cosmic", in 1999, iar sapte ani mai tarziu, in 2006 la Nuclear Blast apar "The Chthonic Chronicles". Tot mai multe zvonuri se raspandesc potrivit carora acesta este ultimul lor album.
Stil: symphonic black metal, pagan symphonic metal
Componenta:
Byron Roberts 'Lord Byron' voce
Jonny Maudling clape
Chris Maudling chitara
Dan Mullins tobe
Mark Greenwell bass
Discografie:
A Black Moon Broods Over Lemuria (1995)
Starfire Burning upon the Ice-Veiled throne of Ultima Thule (1997)
Battle Magic (1998)
Power Cosmic (1999)
Atlantis Ascendant (2001)
The Chthonic Chronicles (2006)
BAL-SAGOTH
www.bal-sagoth.co.uk
www.myspace.com/themightybalsagoth

Join the ranks ! LIKE us on Facebook