Stiri Beneath The Massacre
Scrie si tu pe site cu Citizen Journalism.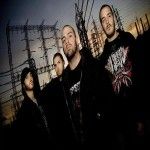 joi, ian 12, 2012 - Canadienii de la Beneath The Massacre au anuntat ca data de lansare a noului lor album, "Incongruous", este programata pentru 24 februarie (Europa). Coperta albumului poate fi vazuta mai jos. " Incongruous " a...

Join the ranks ! LIKE us on Facebook