Stiri Between the Buried and Me p2
Scrie si tu pe site cu Citizen Journalism.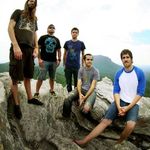 marţi, feb 22, 2011 - Formatia americana Between The Buried And Me a semnat un contract international cu Metal Blade Records pentru lansarea in luna aprilie a unui nou album intitulat The Parallax: Hypersleep Dialogues. 'Ne bucuram de aceasta ocazie....