Stiri Between the Buried and Me
Scrie si tu pe site cu Citizen Journalism.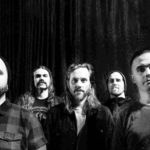 marţi, aug 11, 2020 - Trupa a colaborat cu producatorul Jamie King pentru remixarea si remasterizarea albumului din 2003, "The Silent Circus". "It's been a great experience to revisit the more chaotic moments of our catalog...