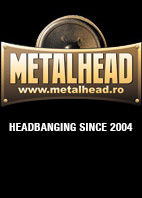 Stiri Concerte Bilete Poze Artisti Tabs & Chords Versuri Radio Online Liste Magazin de Muzica
Biografie Black Label Society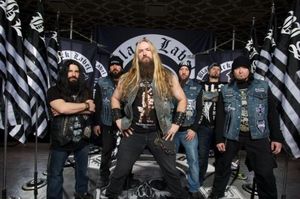 Dupa un album solo aparut in anul 1996,
Book Of Shadows
care nu a beneficiat in intregime de succesul asteptat, chitaristul Zakk Wylde, pe numele sau adevarat Jeffery Phillip Wiedlandt (cunoscut ca facand parte din trupa lui Ozzy Osbourne) intemeiaza o noua trupa numita Black Label Society, in anul 1999.
Trupa are initial in componenta doar doi membrii, pe Zakk la voce, chitara si bass si pe Phil Ondich la tobe. Albumul de debut al acestei trupe apare chiar in acel an la Spitfire Records si se intituleaza Sonic Brew". Acestuia ii urmeaza un an mai tarziu Stronger Than Death", participarea la editia Ozzfest plus un album live, Alcohol Fueled Brewtality".
Anul urmator vor participa din nou la Ozzfest, de asta data pe scena principala a festivalului. In 2005 apare Mafia", albumul deja cu numarul sapte pentru Black Label Society. Apare si o compilatie Zakk Wylde intitulata Kings of Damnation: Era 1998-2004". In 2006 semneaza cu Roadrunner Records unde scot un nou album, Shot To Hell".
Anul acesta (2007), Black Label Society sunt cap de afis pentru scena a doua de la Ozzfest.
Stil:
heavy metal, hard rock
Componenta:
Zakk Wylde (voce, chitara, pian)
Nick Catanese (chitara)
Craig Nunenmacher (tobe)
John DeServio (bass)
Discografie:
Sonic Brew (1999)
Stronger Than Death (2000)
Alcohol Fueled Brewtality (2001)
1919 Eternal (2002)
The Blessed Hellride (2003)
Hangover Music Vol. VI (2004)
Mafia (2005)
Kings of Damnation 98-04 (2005)
Shot to Hell (2006)
BLACK LABEL SOCIETY
www.blacklabelsociety.net
www.myspace.com/blacklabelsociety

Join the ranks ! LIKE us on Facebook