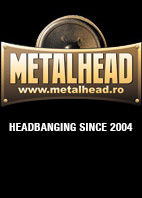 Stiri Concerte Bilete Poze Artisti Tabs & Chords Versuri Radio Online Liste Magazin de Muzica
Body Count - Talk Shit, Get Shot videoclip
Talk Shit, Get Shot, noul videoclip semnat de Body Count, poate fi urmarit mai jos.

Muder 4 Hire, cel mai recent album Body Count, a fost lansat in 2006 via Escapi Music. Discul a avut ca tema lirica subiecte politice (The End Game), personale (You Don't Know Me [Pain]) sau religioase (The Passion Of The Christ).

Discul a inclus si un omagiu adus fostului membru D-Rock (D Rocs [RIP]).

Ultima aparitie Body Count a avut loc in 2009 cu ocazia petrecerii aniversare Warped Tour, desfasurata in Club Nokia din Los Angeles. Formatia a sustinut un concert de 20 de minute in care au inclus si 'Cop Killer'.


Comenteaza logat cu Facebook

Join the ranks ! LIKE us on Facebook