Stiri Bring Me the Horizon p3
Scrie si tu pe site cu Citizen Journalism.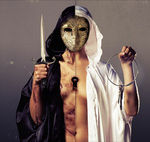 luni, dec 6, 2010 - Anthem, noul videoclip semnat de formatia britanica Bring Me The Horizon, poate fi urmarit pe METALHEAD mai jos. 500.000 rock & metal videos on ROCKTUBE and METALHEAD Piesa este extrasa de pe cel...