Stiri Bring Me the Horizon p6
Scrie si tu pe site cu Citizen Journalism.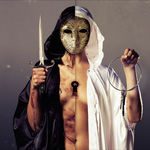 miercuri, aug 25, 2010 - It Never Ends, noul videoclip semnat de formatia britanica Bring Me The Horizon, poate fi urmarit pe METALHEAD accesand link-ul de mai jos. Piesa este extrasa de pe viitorul album intitulat There Is A Hell, Believe Me I've Seen It....

Join the ranks ! LIKE us on Facebook