Biografie Brutal Assault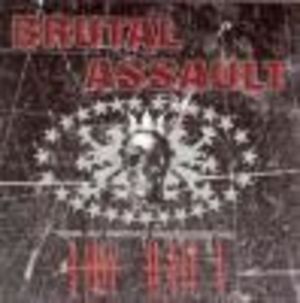 Festivalul Brutal Assault a avut loc pentru prima data in 1995, in Cehia.
Cu fiecare editie, festivalul a castigat mai multa notorietate, odata cu numarul de participanti crescand si numarul de trupe invitate.
Festivalul are in prezent loc la Jaromer, la 130 kilometri departare de Praga, si la 20 de kilometri de orasul Hradec Kralove.
La editia din 2008 a festivalului au luat parte urmatoarele trupe: AGNOSTIC FRONT, ALL SHALL PERISH, ANAAL NATHRAKH, ARCH ENEMY, ARKONA, BEHEADED, BEHEMOTH, CARCASS, CEPHALIC CARNAGE, CODE, CRADLE OF FILTH, DESPISED ICON, ENTOMBED, EXODUS, FINNTROLL, GENERAL SURGERY, GLOOMY GRIM, GRENOUER, HATE, HOLLENTHON, ILLIDIANCE, INHERIT DISEASE, INVERACITY, KATAKLYSM, MAYHEM, NEUROSIS, NOVEMBRE, PARADISE LOST, PRIMORDIAL, RASTA, SEPTICFLESH, SIX FEET UNDER, SODOM, SOILWORK, SWALLOW THE SUN, SWORN ENEMY, TEXTURES, WARBRINGER si 1349.
BRUTAL ASSAULT
www.myspace.com/brutalassaultcz