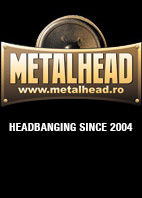 Stiri Concerte Bilete Poze Artisti Tabs & Chords Versuri Radio Online Liste Magazin de Muzica
By Night
Biografie
Tara: Suedia Trupe similare: Darkane Stil: thrash metal Componenta: Andre Gonzales - chitara Henrik Persson - chitara/bas Per Qvanstrom - tobe Adrian Westin - voce Marcus Wesslen - bas Discografie: 2005 Burn The Flags 2006 A New Shape Of Desperation BY NIGHT www.bynightonline.com www.myspace.com/bynight ...
Toata biografia By Night
Stiri cu By Night
Formatia suedeza By Night va lansa un nou album inttiulat Sympathy For Tommorow. Discul a fost inregistrat in StudioMega din Varverg, Suedia. By Night au renuntat in 2009 la serviciile casei de discuri Lifeforce Records iar momentan se afla in cautarea unor optiuni pentru a distribui piese...


Formatia suedeza By Night a emis urmatorul comunicat: 'By Night se afla in ultimele faze de inregistrare a noului album. In curand vom putea incepe mixajul si masteriazarea discului.' 'Totul suna asa cum ne-am dorit iar intoarcerea in studio a rperezentat de asemenea u nsentiment lipsit si atat de mult dorit.'...



Join the ranks ! LIKE us on Facebook