Biografie Carpathian Forest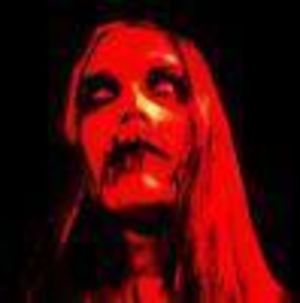 Trupa norvegiana de black metal
Carpathian Forest
a luat fiinta in 1990, la initiativa lui Nattefrost si Nordavind. Nattefrost era cunoscut la inceputurile trupei ca Lord Nosferatu, iar Nordavind ca Lord Karnstein.
De la aparitia primului demo intitulat
"Bloodlust & Perversion"
in 1992 si a promo-ului din 1993 "Journey through the Cold Moors of Svarttjern", Carpathian Forest au devenit o trupa cult pentru scena metal norvegiana. Daca primul material era reprezentativ pentru un black metal agresiv si primitiv, cel de-al doilea introduce elemente specifice black metal-ului simfonic.
In 1994 este inregistrat "Through Chasms, Caves and Titan Woods", care va aparea un an mai tarziu. Dupa lansarea albumului, Haarr and Kleppe parasesc trupa pentru a se alatura formatiei Sea Of Dreams.
In 1998 este inregistrat "Black Shining Leather", cu bateristul Lazare (pe numele sau adevarat Lars Are Nedland). Acesta va fi mai tarziu inlocuit cu Anders Kobro.
In 1999 este inregistrat
"Strange Old Brew"
, care va aparea in 2000. Pe acest material sunt invitati solista Nina Hex, saxofonistul Arvid Thorsen si vocalul E. Kulde. Nordavind paraseste Carpathian Forest, care continua cu basistul Vrangsinn, de la World Destroyer, in timp ce Tchort preia postul de chitarist.
Versurile trupei nu trateaza doar satanismul, anticrestinismnul, raul, asa cum fac de obicei trupele clasice de black metal, ci si sodomia, sadismul, depravarea sexuala, sinuciderea.
Ultimul album al trupei a aparut in 2006, la Season of Mist, intitulandu-se "Fuck You All!!!!"
Stil:
black metal
Componenta:
"Hellcommander" Nattefrost (Roger Rasmussen) - voce, chitara, bass
Tchort (Terje Vik Schei) - chitara, bass
Anders Kobro - tobe
Blood Perverter (Goran Boman) - chitara
Discografie:
Through Chasm, Caves and Titan Woods EP (1995)
Black Shining Leather (1998)
Strange Old Brew (2000)
Morbid Fascination of Death (2001)
We're Going to Hell for This compilation (2002)
Defending the Throne of Evil (2003)
Skjend Hans Lik compilation (2004)
We're Going to Hollywood for This - Live Perversions DVD (2004)
Fuck You All!!!! (2006)
CARPATHIAN FOREST
www.tnbm.no
www.myspace.com/blackshiningleather