Biografie Dark Funeral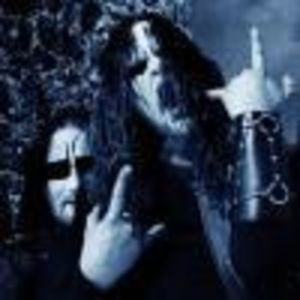 Trupa suedeza de black metal
Dark Funeral
a fost infiintata in anul 1993 de chitaristii
Lord Ahriman
si
Blackmoon
.
Albumul lor de debut, self-titled, a fost finantat in intregime de trupa si a aparut in 1994. Temele abordate inca de la inceput au fost anticrestinismul, apocalipsa, moartea, Lord Ahriman fiind cunoscut ca un infocat adept al satanismului.
In 1995 semneaza un contract cu No Fashion Records, iar in ianuarie 1996 apare primul full-length Dark Funeral, intitulat
The Secrets Of The Black Arts
. Dupa aparitia acestui material, vocalul Themgoroth paraseste trupa. Locul sau este luat de Emperor Magus Caligula. In acelasi an, trupa pleaca in turneul european Satanic War Tour I.
In 1996, Dark Funeral inregistreaza propria versiune a pieselor
'Call From The Grave'
si
'Equimanthorn'
de la
Bathory
pentru albumul tribut "In Conspiracy With Satan: A Tribute to Bathory", album pe care mai pot fi auziti Emperor, Marduk, Lord Belial si Satyricon.
In 2000 inregistreaza EP-ul
"Teach The Children To Worship Satan"
, ce contine coveruri ale unor formatii ca Slayer, Mayhem, Sodom si King Diamond. Trupa filmeaza si un videoclip.
Un an mai tarziu, Dark Funeral intra in studioul Abyss pentru a inregistra cel de-al treilea album, intitulat "Diabolis Interium". Dupa parerea multora, acest album este highlight-ul discografiei trupei suedeze.
In 2002, Dark Funeral concerteaza in Japonia, Taiwan, Singapore. Un an mai tarziu este cooptat chitaristul Chaq Mol, care il inlocuieste pe Dominion. In vara aceluiasi an concerteaza la Wacken. Anul 2004 aduce albumul live
De Profundis Clamavi Ad Te Domine
, care apare la Regain Records. Incep inregistrarile la un nou album si in 2005 apare
Attera Totus Sanctus
, ultimul material pana in prezent al formatiei Dark Funeral.
Stil
: black metal
Componenta
:
Emperor Magus Caligula (Masse Broberg) - voce, bass
Lord Ahriman (Micke Svanberg) - chitara
Chaq Mol (Bo Karlsson) - chitara
Dominator (Nils Fjallstrom) - tobe
Discografie
:
Dark Funeral (1994)
The Secrets of the Black Arts (1996)
Vobiscum Satanas (1998)
Teach Children to Worship Satan (EP) (2000)
Diabolis Interium (2001)
Attera Totus Sanctus (2005)
DARK FUNERAL
www.darkfuneral.se
www.myspace.com/darkfuneral

Join the ranks ! LIKE us on Facebook