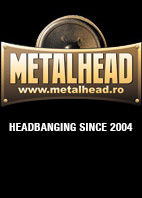 Stiri Concerte Bilete online Poze Artisti Tabulaturi chitara Versuri Radiouri Online Liste Forum METALHEAD Shop
Eagles Of Death Metal
Stiri cu Eagles Of Death Metal
Jesse Hughes, solistul formatiei Eagles Of Death Metal, si inca un coleg de trupa au intampinat probleme cand au vrut sa participe la concertul lui Sting de la redeschiderea clubului Bataclan. Interdictia se datoreaza declaratiilor ofensatoare pe care solistul de la Eagles Of Death Metal le-a facut in presa...


Formatia Eagles of Death Metal se afla intr-o ipostaza in care nici o alta formatie (sau fiinta) din intreaga lume nu si-ar dori sa fie. Dupa masacrul de la Le Bataclan din Franta, in care aproximativ 90 de fani EoDM au fost ucisi de catre o grupare terorista, viata celor de Eagles of Death Metal s-a schimbat...


Jesse 'The Devil' Hughes, solistul Eagles Of Death Metal, a anuntat ca urmeaza sa lanseze un EP solo. Dupa ce a facut trei abume cu trupa alaturi de Josh Homme , artistul va lansa un material solo sub numele Boots Electric . Homme activeaza momentan in Queens Of The Stone Age. EP-ul se numeste "...


Top Versuri Eagles Of Death Metal
Tabulaturi Eagles Of Death Metal

Aboneaza-te la newsletter
Join the ranks ! LIKE us on Facebook