Stiri Echoes The Fall
Scrie si tu pe site cu Citizen Journalism.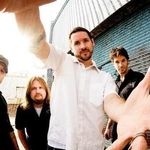 joi, ian 6, 2011 - Trupa de alternative, Echoes The Fall, se pregateste sa lanseze un nou album in 2011. Acestia au postat o filmare pe care o puteti vedea mai jos, cu imagini din studio, dar si cateva interviuri cu membrii trupei....