Biografie Edge of Sanity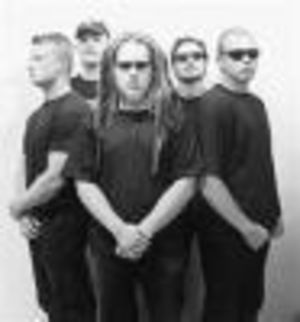 Trupa suedeza de death metal Edge Of Sanity s-a infiintat in 1989. Mai tarziu a evoluat de la genul death metal spre progressive metal. Alaturi de Opeth, Edge Of Sanity sunt considerati singura trupa care, pornind de la genuri extreme de metal (death, black) s-a indreptat spre progressive rock.
Albumul de debut intitulat "Nothing But Death Remains" apare in 1991. Al doilea material de studio, "Unorthodox', cu piese precum "Enigma" si "When All Is Said", depaseste genul death metal. Migrarea dinspre genul abordat pe primul album va fi continuata cu urmatoarele materiale, "The Spectral Sorrows", "Until Eternity Ends" si "Purgatory Afterglow".
Albumul din 1996, "Crimson" apartine fara-ndoiala genului progressive metal. Este un album-concept, ce consta dintr-o singura piesa.
In 1997, chitaristul/vocalul/compozitorul Dan Swano paraseste trupa. Este inlocuit de catre Robert Karlsson, dar trupa incepe treptat sa aiba mai putin succes.
In 2003, Swano se intoarce si inregistreaza continuarea ultimului album, pe care o intituleaza "Crimson II". Trupa se transforma intr-o "one man band", Swano inregistrand orchestratia completa.
Anul 2006 aduce cu sine aparitia unei compilatii Edge Of Sanity, intitulata "When All Is Said".
Stil:
melodic death metal, progressive metal, progressive rock
Componenta:
Dan Swano - voce, chitara, clape
Andreas Axelsson - chitara
Sami Nerberg - chitara
Anders Lindberg - bass
Benny Larsson - tobe
Robert Karlsson - voce
Discografie:
(1991) Nothing But Death Remains
(1992) Unorthodox
(1993) The Spectral Sorrows
(1994) Until Eternity Ends (4-track EP)
(1994) Purgatory Afterglow
(1996) Crimson
(1997) Infernal
(1997) Cryptic
(1999) Evolution (2-disc compilation of rare and unreleased tracks)
(2003) Crimson II
(2006) When All Is Said (2-disc 'Best Of' compilation)
EDGE OF SANITY
eos.techunit.biz
www.myspace.com/edgeofsanity01