Biografie Enthroned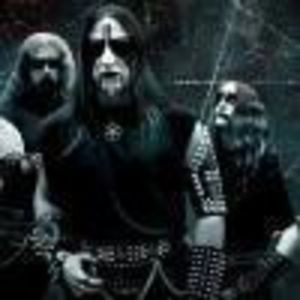 Trupa belgiana de black metal Enthroned, cunoscuta si cu numele de "The Blackened Horde", a luat fiinta in 1993. Enthroned a fost infiintata de catre Sabathan si Cernunnos, dupa ce acestia au parasit formatiile Morbid Death si Blaspherion, din care faceau parte.
In 1994 scot un EP split impreuna cu Ancient Rites, intitulat "Scared by Darkwinds".
In 1995 apare primul album de studio, "Prophecies Of Pagan Fire". Materialul devine rapid un album cult in aria black metalului.
In 1997, cand se pregateau sa inregistreze cel de-al doilea album, Cernunnos se sinucide. Albumul apare in acelasi an, se intituleaza "Towards The Skullthrone Of Satan", si ii este dedicat lui Cernunnos.
Al treilea album, "The Apocalypse Manifesto", apare in 1999.
"Armoured Bestial Hell" (2001) este cel mai controversat album Enthroned, fiind mult mai experimental decat precedentele.
Al cincilea material de studio, "Carnage in Worlds Beyond", apare la Napalm Records, in urma unui contract cu celebra casa d ediscuri semnat in 2002.
Enthroned au sustinut de-a lungul timpului concerte in Europa, America de Nord, America de Sud, alaturi de trupe ca Ancient Rites, Angel Corpse, Hecate Enthroned, Marduk si Usurper.
Trupa a avut multe schimbari de componenta de-a lungul timpului, astfel ca in prezent nu a mai ramas niciunul dintre membrii originali Enthroned. La sfarsitul lui 2006, vocalul Sabathan se desparte de trupa invocand scaderea interesului fata de satanism si muzica care il promoveaza.
In ianuarie 2007, trupei i s-au alaturat vocalul Nornagest, care a mai facut parte din Enthroned, si basistul Phorgath de la Emptiness.
Stil:
black metal
Componenta:
Nornagest - voce, chitara
Nguaroth - chitara, voce
Phorgath - bass, voce
Glaurung - tobe
Discografie:
Prophecies of Pagan Fire (1995)
Towards The Skullthrone Of Satan (1997)
The Apocalypse Manifesto (1999)
Armoured Bestial Hell (2001)
Carnage In Worlds Beyond (2002)
XES Haereticum (2004)
Black Goat Ritual: Live in thy Flesh (live 2005)
ENTHRONED
www.enthroned-horde.com
www.myspace.com/enthronedhorde