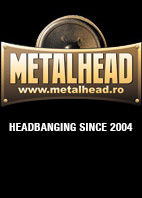 Stiri Concerte Bilete Poze Artisti Tabs & Chords Versuri Radio Online Liste Magazin de Muzica
Eric Sardinas
Stiri cu Eric Sardinas
"Music is the one thing that holds my life together!" a spus ERIC SARDINAS pe scena din Silver Church – omul si chitara lui poarta povestea locurilor pe unde a calatorit, a femeilor pe care le-a iubit si e dispus sa dea glas si ritm amintirilor in fata oricui doreste sa-si deschida sufletul....


Poze de la concertul sustinut de Eric Sardinas and Big Motor, la Silver Church din Bucuresti, pot fi gasite pe METALHEAD accesand link-ul de mai jos. Poze concert Eric Sardinas la Silver Church Foto Credits: Miluta Flueras ( www.miluta.ro )


Legendarul chitarist blues-rock Eric Sardinas concerteaza astazi, 11 octombrie 2012, la Silver Church din Bucuresti. Muzicianul se va afla in turneul european de promovare al celui mai nou album, ''Sticks &Stones'', material ce oscileaza intre country blues, stone boogie, romantic pop si rock'n'roll....


Top Versuri Eric Sardinas

Join the ranks ! LIKE us on Facebook