Stiri Eyes Set To Kill
Scrie si tu pe site cu Citizen Journalism.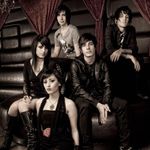 sâmbătă, sep 7, 2013 - Americanii de la Eyes Set to Kill au lansat videoclipul "INfected". Piesa face parte de pe viitorul lor album, "Masks" ce urmeaza a fi lansat pe data de 17 Septembrie via Century Media Records. ...