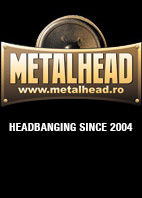 Stiri Concerte Bilete Poze Artisti Tabs & Chords Versuri Radio Online Liste Magazin de Muzica
Versuri Finntroll - Bastuvisan


Aamund och Kettil,
tvenne prstermn skulle bada bastu
D hrdes muller och brak, helvetiskt knak frn deras farstu.
In kom
trollen med jvla fart, skogens oknytt i all sin prakt,
Aamund fick ron avskurna,
Kettil fick sig tills bastun SPRACK!

[Aamund
and Kettil, two men of the cloth, are bathing in a sauna. Suddenly trolls break in! They cut Aamunds ears off and beat up Kettil until the
sauna explodes!]

[English translation:]

[Saunasong]

Aamund och Kettil,
two men of the cloth are bathing in a
sauna
At that time hears roaring and crashing, griping in the vestibule
Trolls come in with damned speed, forests scent in its
splendour
Aamund gets his ears cut off,
Kettil gets beaten up until the sauna EXPLODES!




Join the ranks ! LIKE us on Facebook