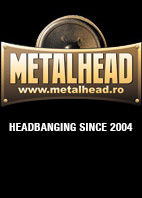 Stiri Concerte Bilete Poze Artisti Tabs & Chords Versuri Radio Online Liste Magazin de Muzica
Flesh Rodeo
Stiri cu Flesh Rodeo
Flesh Rodeo au dezvaluit un single de pe noul lor album "Things Will Never Get Better" ce va fi lansat in data de 21 martie. Piesa "The Cold Recesses" este insotita de un videoclip realizat de catre Marius Costache si Andrei Ionut. Acesta poate fi vizionat mai jos.


Din solidaritate si respect pentru victimele tragediei din 30 octombrie, trupa bucuresteana FLESH RODEO anuleaza concertele de promovare a noului material discografic, ce urmau sa aiba loc in luna noiembrie alaturi de prietenii de la TRAGIC. EP-ul "End of Greatness" a fost lansat pe 16 octombrie...


Flesh Rodeo au lansat single-ul "End of Greatness", extras de pe EP-ul omonim. Materialul este disponibil incepand de astazi, 16 octombrie, atat online, cat si in editie limitata in format fizic. <a href="http://fleshrodeo.bandcamp.com/album/end-of-greatness">End of Greatness by...



Join the ranks ! LIKE us on Facebook