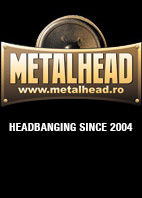 Stiri Concerte Bilete online Poze Artisti Tabulaturi chitara Versuri Radiouri Online Liste Forum METALHEAD Shop
Biografie Florence And The Machine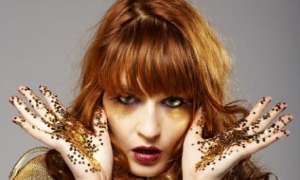 Florence and the Machine sau Florence + the Machine, este o formatie de indie rock, originara din Londra, Anglia. Trupa s-a format in jurul artistelor britanice Florence Welch si Isabella Machine Summers, in 2007. Lor li s-au alaturat muzicieni precum Robert Ackroyd, Christopher Lloyd Hayden, Isabella Summers, Tom Monger si Mark Saunders.

Muzica celor de la Florence and the Machine a fost descrisa ca o combinatie de genuri, printre care pop, indie rock, art rock si soul.

Numele de "Florence and the Machine" a aparut inca din adolescenta lui Florence si a prietenei sale, Isabella "Machine" Summers, denumirea trupei fiind o simpla combinatie. Welch si Summers au cantat impreuna pentru o perioada sub titulatura Florence Robot/ Isa Machine, ca mai tarziu sa aleaga varianta mai scurta, "Florence and the Machine". Florence a pastrat numele chiar si in perioada in care Summers nu a mai facut parte din trupa.

Prima aparitie sub numele "Florence Robot/Isa Machine" a avut loc in 2006, intr-un mic club din Londra. In 2007, Welch a inregistrat alaturi de trupa Ashok albumul "Plans". Pe acest album se gaseste si piesa ce avea sa devina hit mai tarziu, "Kiss with a Fist", care la acel moment se numea "Happy Slap".

Florence and the Machine a lansat albumul de debut, "Lungs" in iulie 2009, in Marea Britanie. Albumul a ajuns numarul 1 in topurile din Marea Britanie si pe locul 2 in Irlanda. In august 2009, "Lungs" a fost vandut in peste 100.000 de exemplare in Marea Britanie. La scurt timp, albumul a debutat direct pe locul 17 in Billboard Heatseekers Albums Chart.

"Kiss with a Fist" a fost primul single promovat de pe "Lungs" si s-a bucurat de un imens succes. Piesa a ajuns coloana sonora a unor filme ca "Wild Child", Jennifer's Body" si "St. Trinian's 2: The Legend of Fritton's Gold".

De pe "Lungs" au mai fost extrase single-urile "Drumming Song" si un cover dupa The Source si Candi Staton, "You've Got the Love".

Florence Welch s-a gandit sa produca cel de-al doilea album al trupei in Los Angeles, insa s-a razgandit si l-a inregistrat in Marea Britanie. "Ceremonials", cel de-al doilea album de studio al formatiei, a aparut in octombrie 2011, prin Island Records.

Criticii muzicali au comparat "Ceremonials" cu muzica artistei Kate Buch. Albumul a debutat direct pe locul 1 in topurile din Marea Britanie, Florence and the Machine inregistrand un nou record cu doua albume care au debutat direct pe prima pozitie.

Aboneaza-te la newsletter
Join the ranks ! LIKE us on Facebook