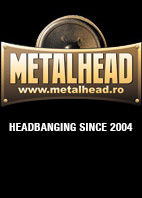 Stiri Concerte Bilete Poze Artisti Tabs & Chords Versuri Radio Online Liste Magazin de Muzica
Concerte Go To Berlin
Daca ai facut poze la un concert, cauta-l in arhiva sau in calendar (click pe ziua sau luna concertului) si urca pozele tale pe site: Arhiva concerte
11 Iunie 2012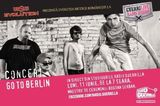 Go To Berlin vor canta luni, 11 iunie, de la ora 19:00, la Radio Guerrilla, in cadrul GuerriLIVE Radio Session.
Locatie: Radio Guerrilla - Bucuresti
Stiluri: Indie
21 Aprilie 2012
Tuborg Sound prezinta sambata, 21 aprilie: The MOOoD revin pe scena din Control, energizati si revigorati de primavara. Seara se deschide cu performace-ul trupei Go To Berlin, care se relanseza intr-o formula de trio. ...
Locatie: Control - Bucuresti
Stiluri: Indie
Vezi si concerte din orasele de mai jos:
Bucuresti Cluj Napoca Sibiu Suceava Timisoara Constanta Iasi Oradea Arad Galati Buzau Brasov Ploiesti Targu-Mures Bacau Pitesti Satu Mare Baia Mare Vama Veche



Join the ranks ! LIKE us on Facebook