Stiri Goodbye To Gravity
Scrie si tu pe site cu Citizen Journalism.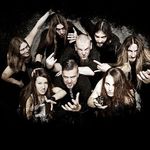 luni, dec 19, 2016 - Cruadalach - "Waking Up" este ultimul single de pe albumul tribut "Back to Life – A Tribute to Goodbye to Gravity". Melodia a fost inregistrata de Gojko Maric, tobele au fost trase in Studio Mros, mixajul...