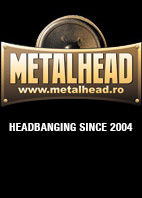 Stiri Concerte Bilete Poze Artisti Tabs & Chords Versuri Radio Online Liste Magazin de Muzica
Stiri Guns N Roses p62
Scrie si tu pe site cu Citizen Journalism.

marţi, aug 14, 2007 - Chrome Dreams a anuntat ca pe 30 octombrie va lansat DVD-ul Guns N Roses - 2 Classic Albums Under Review : Use Your Illusion I And II . Coperta o puteti vedea mai jos. Materialul video este un documentar ce prezinta set-ul "Use...

vineri, iul 27, 2007 - Dizzy Reed de la Guns N' Roses, Jizzy Pearl de la Ratt, Chris Holmes de la W.A.S.P. si Brian Tichy (Ozzy Osbourne, Billy Idol) se vor reuni si vor urca impreuna pe scena pentru un jam session intitulat The Big Ball Stars care va avea loc...

Join the ranks ! LIKE us on Facebook