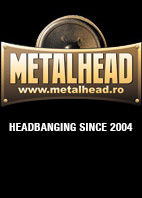 Stiri Concerte Bilete online Poze Artisti Tabulaturi chitara Versuri Radiouri Online Liste Forum METALHEAD Shop
Biografie Iced Earth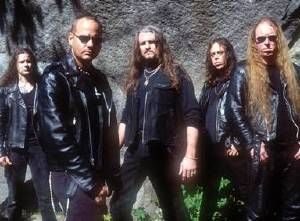 Iced Earth
este o trupa americana de heavy metal care combina trash, power, progressive, opera, speed metal si NWOBHM. In 1999 leader-ul Jon Schaffer s-a alaturat lui Hansi Kursch (Blind Guardian) pentru a forma proiectul
Demons & Wizards
.
Figura centrala a trupei este Jon Schaffer. A avut prima data ideea de a forma acest proiect, dupa un concert
Kiss
si Judas Priest. Shaffer a format trupa sub numele Purgatorry, in 1984. Dupa ce s-a mutat in Florida, artistul a fost nevoit sa schimbe numele. Astfel a luat nastere Iced Earth. Primul demo, Enter the Realm a devenit foarte popular in zona Florida, fapt ce le-a asigurat un contract cu Century Media.
Dupa numeroase schimbari de componenta, trupa a ajuns la un line-up stabil odata cu venirea lui Matt Barlow (voce). Vocea acestuia s-a dovedit extrem de populara. Barrow a ramas in trupa cativa ani, dupa care a fost inlocuit de Tim "Ripper" Owens. Primul album alaturi de trupa,
The Glorious Burden
, este o examinare asupra asepctelor militare. Pentru fani, venirea lui Tim a fost extrem de benefica.
Alaturi de Hansi Kursch - vocalul
Blind Guardian
- Schaffer a format Demons & Wizards. In 2005, Tim a format trupa Beyond Fear. In iunie 2006, Ernie Carletii a devenit noul chitarist. Totusi, acesta a fost arestat la scurt timp, pentru tentativa de viol. Schaffer a anuntat ca Carletii nu va fi implicat in Iced Earth. Inlocuitorul acestuia a fost Tim Mills. In acelasi timp, tobarul Brent Smedley a fost re-angajat.
In 2007, Iced Earth au anuntat lansarea a doua albume sub titulatura Something Wicked. Framing Armagedon/Something Wicked, a fost lansat pe 11 septembrie, 2007.
In acelasi an, trupa a inceput un turneu european pe 9 iunie, 2007.
Stil:
heavy metal/thrash/power/progressive
Componenta:
Tim "Ripper" Owens - voce
Troy Seele - chitara
Jon Schaffer - chitara/voce
Dennis Hayes - bas
Brent Smedley - tobe
Discografie:
Iced Earth (1991)
Night of the Stormrider (1992)
Burnt Offerings (1995)
The Dark Saga (1996)
Something Wicked This Way Comes (1998)
Horror Show (2001)
Tribute to the Gods (2002)
The Glorious Burden (2004)
Framing Armageddon (Something Wicked Part 1) - (2007)
Revelation Abominaton (Something Wicked Part 2) - (2008)
ICED EARTH
www.icedearth.com
www.myspace.com/icedearth

Aboneaza-te la newsletter
Join the ranks ! LIKE us on Facebook