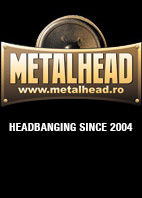 Stiri Concerte Bilete Poze Artisti Tabs & Chords Versuri Radio Online Liste Forum Magazin de Muzica
Biografie Madball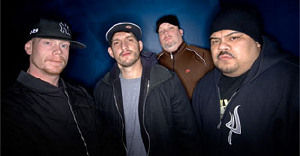 Madball
este o trupa din New York formata la sfarsitul anilor 80. Initial a fost un proiect al lui Roger Miret (
Agnostic Front
). Dupa lansarea lui Ball of Destruction in 1989, interesul pentru aceasta formatia a devenit din ce in ce mai mare. In 1991, componenta trupei a fost completata de Freddy Cricien (voce), Matt Henderson (chitara), Vinnie Stigma (chitara), Will Shelper (tobe) si Hoya Roc (bas). Noua versiune a trupei a inregistrat EP-ul Droppin' Many Suckas (1992), iar ulterior au semnat un contract cu
Roadrunner Records
in 1994.
Dupa lansarea a doua albume (Set It Off si Demonstrating My Style) trupa si-a consolidat pozitia in zona New Yorc. In 1995, Madball a participat in cadrul documentarului N.Y.H.C. Documentary. In primavara lui 1998 a fost lansat Look My Way, urmat de catre Hold It Down (2000). Timp de un an, trupa s-a despartit. Componenta actuala s-a reformat la sfarsitul lui 2002, moment in care au reinceput sa sustina concerte si turnee. Au urmat 4 materiale noi: Best of Madball, N.Y.H.C., Legacy si
Infiltrate The System
.
Madball face parte din frontul New York's DMS Crew, alaturi de trupe precum Agnostic Front, Vietnom, Bulldoze, Resistance si H20. Cricien si Hoya au un proiect separart, intitulat Hazen Street.
Stil:
hardcore punk/metalcore
Componenta:
Freddy "Madball" Cricien - voce
Hoya Roc - bas
Mitts - chitara
Rigg Ross - tobe
Discografie:
Ball of Destruction (1989)
Droppin' Many Suckers (1992)
Set It Off (1994)
Demonstrating My Style (1996)
N.Y.H.C. Documentary Soundtrack (1996)
Look My Way (1998)
Hold It Down (2000)
Best of Madball (2003)
N.Y.H.C. (2004)
Legacy (2005)
Infiltrate The System (2007)
MADBALL
www.madballnyhc.com
www.myspace.com/Madball

Aboneaza-te la newsletter
Join the ranks ! LIKE us on Facebook