Biografie Malevolent Creaton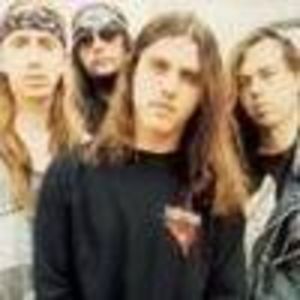 Trupa
Malevolent Creation
s-a infiintat in anul 1987, in Buffalo, New York, la scurt timp mutandu-se in Florida si integrandu-se in scena death metal a respectivei zone.
Albumul de debut Malevolent Creation apare in 1990 la Roadrunner Records, sub numele de The Ten Commandments.
Materialele care au urmat consolideaza pozitia trupei pe scena death metalului. De-a lungul timpului, formatia americana s-a confruntat cu numeroase obstacole, cum ar cenzura, schimbarile de componenta, atacuri din partea grupurilor religioase. In ciuda acestora, muzica Malevolent Creation a devenit mai agresiva odata cu fiecare album lansat.
The Fine Art of Murder
, din 1998, este considerat de majoritatea criticilor drept cel mai bun album Malevolent Creation pana in prezent.
Ultimul material al trupei americane se intituleaza
Doomsday X
, si a fost lansat in iulie 2007 la Nuclear Blast America.
Stil:
death metal
Componenta:
Brett Hoffman - voce
Jon Rubin - chitara
Phil Fasciana - chitara
Jason Blachowicz - bass
Dave Culross - baterie
Discografie:
The Ten Commandments (1990)
Retribution (1992)
Stillborn (1993)
Eternal (1995)
Joe Black (1996)
In Cold Blood (1997)
The Fine Art of Murder (1998)
Manifestation (2000)
Envenomed (2000)
The Will to Kill (2002)
Conquerin (2004)
Doomsday X (2007)
MALEVOLENT CREATION
www.malevolent-creation.com
www.myspace.com/malevolentcreation

Join the ranks ! LIKE us on Facebook