Biografie Metalcamp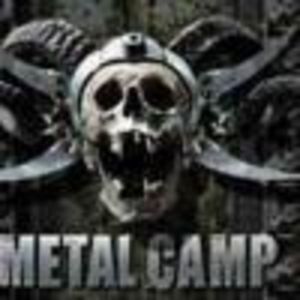 Festivalul Metalcamp a luat nastere in vara anului 2004 in Slovenia.
Metalcamp-ul are loc de atunci in fiecare an in Slovenia, la Tolmin, preponderent in luna iulie.
Iata care au fost formatiile care au concertat pe scena Metalcamp la editiile trecute:
2004
(August 20 - August 21)
Danzig, Apocalyptica, Hypocrisy, Sentenced, Primal Fear, Katatonia, Dew-Scented, Dead Soul Tribe, Fleshcrawl, Mnemic, Prospect, Belphegor, Ancient, Destruction, Brainstorm, Dark Funeral, Vintersorg, Finntroll, Green Carnation, Ektomorf, Noctiferia
2005
(June 24 - June 26)
Slayer, Hammerfall, Yngwie Malmsteen, In Extremo, Noctiferia, Betzefer, Suidakra, Soulfly, Obituary, J.B.O., Kataklysm, Ektomorf, Morgana Lefay, Graveworm, Hatesphere, Belphegor, Anthrax, Children of Bodom, Therion, Dissection, Disbelief, Exciter, The Duskfall, Prospect
2006
(July 21 - July 23)
Amon Amarth, Hypocrisy, Jon Oliva's Pain, Nevermore, Deathstars, Decapitated, Scaffold, Dimmu Borgir, Testament, My Dying Bride, Soilwork, Wintersun, Evergrey, Heaven Shall Burn, Excelsis, Opeth, Kreator, Edguy, Kataklysm, Gorefest, Cataract, Mystic Prophecy, Mely
2007
(July 16 - July 22)
Motrhead, Blind Guardian, Cradle of Filth, Immortal, Hatebreed, Sepultura, Satyricon, Pain, The Exploited, Sodom, Doro, Grave Digger, Threshold, Unleashed, Converge, Dismember, Ensiferum, Die Apokalyptischen Reiter, Dew-Scented, Graveworm, The Vision Bleak, Disillusion, Born From Pain, Krypteria, Eluveitie, Aborted, Vreid, Korpiklaani, Sadist, Full Blown Chaos, Animosity, Prospect, Noctiferia, Eventide, Ars Moriendi, Sardonic, Nervecell, Herfst
2008
(July 4 - July 8)
Meshuggah, Carcass, Amon Amarth, Kataklysm, Behemoth, Tankard, Brainstorm, Rage, Skyforger, Ministry, Wintersun, Helloween, Mystic Prophecy, Apocalyptica, Mercenary, In Flames, Finntroll, Subway to Sally, Drone, The Sorrow, Gorilla Monsoon, Alestorm, Sahg, Hate, Morbid Angel, Onslaught, Korpiklaani, Evergrey, Opeth, Six Feet Under, October file, In Extremo.
METALCAMP
www.metalcamp.com