Stiri Mouth of the Architect
Scrie si tu pe site cu Citizen Journalism.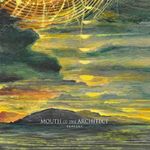 luni, apr 15, 2013 - Grupul american Mouth Of The Architect va lansa in data de 25 iunie un nou album intitulat Dawning, disponibil via Translation Loss. 2013 marcheaza aniversarea a zece ani de activitate. In timp ce altii prevesteau apocalipsa...