Biografie Rush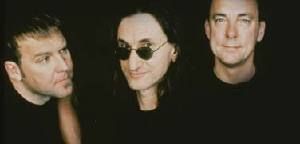 Rush
este o trupa candiana, formata in vara lui 1968. Dupa numeroase schimbari de componenta, in 1971 a fost lansat albumul de debut, intitulat Rush. Formatia este cunoscuta pentru compozitiile complexe precum si temele lirice axate in special pe science fiction si fiilozofie libertina.
Muzical, Rush au evoluat de la blues/heavy metal, pana la progressive rock. Trupa a fost influentata de
Metallica
, Smashing Pumpkins,
Primus
, Dream Theater si Symphony X. Printre realizari se numara 24 de discuri de aur si 13 de platina. Statisticile ii plaseaza pe locul 5, in spatele trupelor The Beatles, The Rolling Stones,
Kiss
si Aerosmith. Rush se claseza pe locul 76 in vanzarile din SUA, cu peste 25 de milioane de unitati vandute. Desi vanzarile mondiale nu au fost calculate, se estimeaza ca formatia a vandut peste 40 de milioane de albume.
Momenta, Rush se afla intr-un turneu de promovare a celui mai recent album, intitulat Snakes & Arrows.
Stil:
hard rock/progressive rock/heavy metal
Componenta:
Geddy Lee - voce/bas/clape
Alex Lifeson - chitara/voce/mandolina
Neil Pert - tobe/percutie
Discografie:
Rush (1974)
Fly by Night (1975)
Caress of Steel (1975)
2112 (1976)
A Farewell to Kings (1977)
Hemispheres (1978)
Permanent Waves (1980)
Moving Pictures (1981)
Signals (1982)
Grace Under Pressure (1984)
Power Windows (1985)
Hold Your Fire (1987)
Presto (1989)
Roll the Bones (1991)
Counterparts (1993)
Test for Echo (1996)
Vapor Trails (2002)
Snakes & Arrows (2007)
RUSH
www.rush.com
www.myspace.com/officialrush