Stiri Secret And Whisper
Scrie si tu pe site cu Citizen Journalism.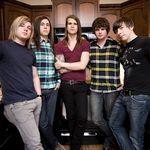 duminică, feb 6, 2011 - Formatia de hardcore Secret and Whisper a lansat o noua piesa numita "Pixie". Aceasta poate fi ascultata mai jos: Secret and Whisper au lansat pe 6 aprilie 2010 ultimul lor album " Teenage Fantasy " la...

Join the ranks ! LIKE us on Facebook