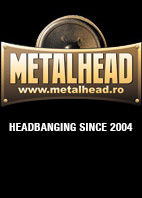 Stiri Concerte Bilete Poze Artisti Tabs & Chords Versuri Radio Online Liste Magazin de Muzica
Concerte Skunk Anansie
Daca ai facut poze la un concert, cauta-l in arhiva sau in calendar (click pe ziua sau luna concertului) si urca pozele tale pe site: Arhiva concerte
12 August 2011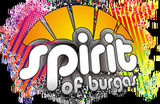 Festivalul Spirit Of Burgas are loc in Burgas, Bulgaria, 12 -14 august. M ETALHEAD si Emagic ofera 6 abonamente pe toate cele trei zile ale festivalului.
Locatie: Burgas - Burgas
Stiluri: Rock Alternative Electronic Metal
01 Iulie 2011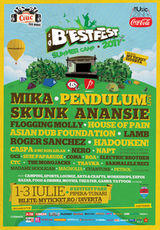 Flogging Molly si House of Pain se alatura celor de la Skunk Anansie, Pendulum si Asian Dub Foundation pe lista numelor confirmate in programul celei de-a patra editii B'ESTFEST. Festivalul se va desfasura anul acesta in perioada 1-3...
Locatie: Pipera -Tunari - Bucuresti
Stiluri: Alternative Rock
Vezi si concerte din orasele de mai jos:
Bucuresti Cluj Napoca Sibiu Suceava Timisoara Constanta Iasi Oradea Arad Galati Buzau Brasov Ploiesti Targu-Mures Bacau Pitesti Satu Mare Baia Mare Vama Veche



Join the ranks ! LIKE us on Facebook