Sleeping With Sirens - Alone ft MGK videoclip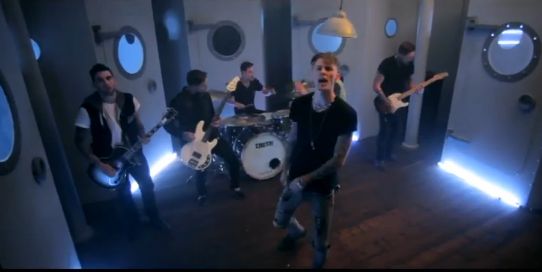 Sleeping With Sirens au publicat videoclipul celui mai nou single al lor, "Alone", un featuring cu MGK (Machine Gun Kelly), artist care introduce o portiune rap in track. Piesa apartine noului album al trupei, "Feel", lansat pe 4 iunie prin Rise Records.

Discul poate fi ascultat integral la stream aici.

Primul single promovat de pe noul material este piesa "Low", publicata pe 22 aprilie.

Tracklist album:

1. "Feel"
2. "Here We Go"
3. "Free Now"
4. "Alone" (feat. MGK)
5. "I'll Take You There" (feat. Shayley Bourget of Dayshell)
6. "The Best There Ever Was" (feat. Chris Fronzak of Attila)
7. "Low"
8. "Congratulations" (feat. Matty Mullins of Memphis May Fire)
9. "Deja Vu"
10. "These Things I've Done"
11. "Sorry"
12. "Satellites"

Sleeping With Sirens vor promova albumul "Feel" in cadrul turneului Warped Tour din acest an.