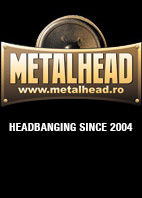 Stiri Concerte Bilete Poze Artisti Tabs & Chords Versuri Radio Online Liste Forum Magazin de Muzica
Biografie Smashing Pumpkins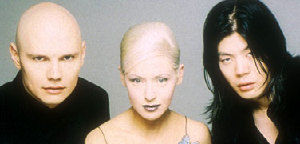 Trupa americana de rock alternativ
The Smashing Pumpkins
a luat fiinta in Chicago in anul 1988. Componenta clasica Smashing Pumpkins, si probabil cea mai de succes, este Billy Corgan (voce/chitara), James Iha (chitara/voce), D'arcy Wretzky (bass/voce), si Jimmy Chamberlin (baterie).
Smashing Pumpkins au depasit soundul punk rock care le caracterizeaza pe majoritatea trupelor de alternative rock si au abordat un gen muzical mai complex, stratificat, cu riffuri heavy de chitara, fiind o sinteza personalizata intre genuri precum gothic rock, heavy metal, dream pop, psychedelic rock, progressive rock, si mai tarziu muzica electronica. O parte din carisma trupei se datoreaza frontmanului
Billy Corgan
si versurilor sale cathartice incarcate de angoasa si sugerand o atmosfera intunecata si depresiva.
Trupa a devenit cunoscuta in mainstream odata cu aparitia celui de-al doilea album, intitulat "Siamese Dream", lansat in 1993. Masiva audienta a fost construita in parte cu ajutorul numeroaselor concerte pe care Smashing Pumpkins le-au sustinut, precum si cu continuarea albumului din 1993, "Mellon Collie and the Infinite Sadness", aparut in 1995, un dublu album care s-a plasat pe primul loc in topul Billboard.
Din punct de vedere comercial, Smashing Pumpkins au fost una dintre cele mai de succes formatii rock ale anilor '90. In ciuda acestui fapt, divergentele interne, consumul de droguri au dus inevitabil la despartirea trupei, survenita in anul 2000.
In aprilie 2006, Smashing Pumpkins au anuntat oficial revenirea pe scena muzicala. Imediat dupa acest anunt, trupa a inceput inregistrarile la un nou album. Membrilor originali ai trupei Billy Corgan si Jimmy Chamberlin li s-au alaturat Jeff Schroeder (chitara/voce),
Ginger Reyes
(bass/voce), si Lisa Harriton (voce). In vara lui 2007 a aparut albumul "Zeitgeist", urmat de un turneu de promovare al materialului.
Stil:
rock alternativ
Componenta:
Billy Corgan - voce
Jimmy Chamberlin - baterie
Jeff Schroeder - chitara, voce
Ginger Reyes - bass, voce
Lisa Harriton - voce
Discografie:
Gish (1991)
Siamese Dream (1993)
Mellon Collie and the Infinite Sadness (1995)
Adore (1998)
Machina/The Machines of God (2000)
Machina II/The Friends & Enemies of Modern Music (2000)
Zeitgeist (2007)
THE SMASHING PUMPKINS
www.smashingpumpkins.com
www.myspace.com/smashingpumpkins

Aboneaza-te la newsletter
Join the ranks ! LIKE us on Facebook