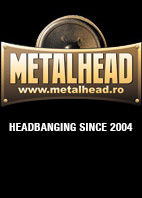 Stiri Concerte Bilete online Poze Artisti Tabulaturi chitara Versuri Radiouri Online Liste Forum METALHEAD Shop
Versuri SQUEALER - R.A.P.


Ah yeah
Rap - for me it's stroying
In other words it's only boring
A silly groove, a stupid beat
Sorry, I can't move
my feet
Move to the beat!

Ah yeah
The hoipolloi enjoy the music
For some people it's almost physic
Hey you guy what's
the matter?
Listen Metal this is better!
Move to the beat!

Beat this feeling
Beat it down to the ground
Beat it
down
Ah yeah!



Lyrics

Aboneaza-te la newsletter
Join the ranks ! LIKE us on Facebook