Stiri Stick To Your Guns
Scrie si tu pe site cu Citizen Journalism.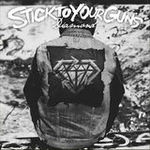 vineri, mai 4, 2012 - Stick To Your Guns au lansat un videoclip nou, numit "Against Them All", pe care il puteti urmari mai jos. Piesa aprtine albumului " Diamond ", lansat pe 27 martie sub Sumerian Records. Tracklist:...