Stiri The Advent Equation
Scrie si tu pe site cu Citizen Journalism.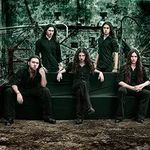 luni, apr 1, 2013 - A Violent Motion, noul videoclip semnat de formatia The Avent Equation, poate fi urmarit mai jos. Piesa este extrasa de pe albumul de debut intitulat Limitless Life Reflections, lansat indpendent de trupa. Albumul este o...