Stiri The Animals p2
Scrie si tu pe site cu Citizen Journalism.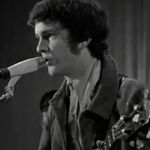 vineri, feb 13, 2015 - Danny McCulloch, cunoscut mai ales ca fiind basistul de la Eric Burdon & The Animals a murit pe data de 29 Ianuarie in urma unui atac de cord. Declaratia oficiala a fost facuta de copii acestuia, Natasha Brearley, Nina...