Stiri The Decemberists
Scrie si tu pe site cu Citizen Journalism.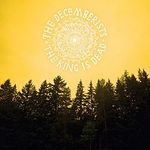 miercuri, apr 6, 2011 - The Decemberists au fost invitati la emisiunea Jimmy Kimmel Live (JKL) recent, unde au cantat live si doua piese. Filmari cu piesele " This is Why We Fight " si " Calamity Song " cantate live la JKL sunt...

Join the ranks ! LIKE us on Facebook