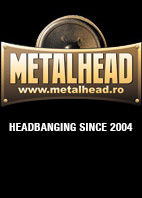 Stiri Concerte Bilete online Poze Artisti Tabulaturi chitara Versuri Radiouri Online Liste Forum METALHEAD Shop
The Flower Kings
Stiluri:
Artisti cu stiluri similare:
Stiri cu The Flower Kings
The Flower Kings au lansat un teaser pentru viitorul lor material discografic, "Desolation Rose" . Noul album este programat sa apara pe data de 28 Octombrie, via InsideOut. Frontmanul Roine Stolt a declarat recent depre acest material: "Abordarea acestei teme epice reprezinta de fapt...



Aboneaza-te la newsletter
Join the ranks ! LIKE us on Facebook