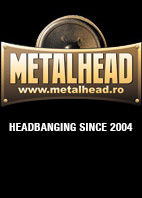 Stiri Concerte Bilete Poze Artisti Tabs & Chords Versuri Radio Online Liste Magazin de Muzica
Concerte The Killers
Daca ai facut poze la un concert, cauta-l in arhiva sau in calendar (click pe ziua sau luna concertului) si urca pozele tale pe site: Arhiva concerte
06 August 2012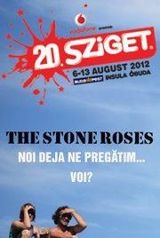 Sziget Festival 2012 are loc in perioada 6 - 13 august, in Budapesta, Ungaria. Headlineri ai festivalului sunt The Stone Roses si The Killers. Ultimele trupe confirmate la Sziget Festival 2012 (6 - 13...
Locatie: - Budapesta
Stiluri:
01 Iulie 2009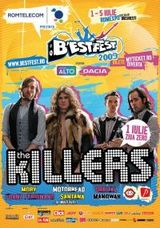 A inceput numaratoarea inversa pentru Bestfest 2009! Ca sa nu-ti strice nimic sarbatoarea (gandeste-te cum ar fi sa vii de la Satu Mare la...
Locatie: Complexul Romexpo - Bucuresti
Stiluri: Alternative
Vezi si concerte din orasele de mai jos:
Bucuresti Cluj Napoca Sibiu Suceava Timisoara Constanta Iasi Oradea Arad Galati Buzau Brasov Ploiesti Targu-Mures Bacau Pitesti Satu Mare Baia Mare Vama Veche



Join the ranks ! LIKE us on Facebook