Stiri The Kryptonite Sparks
Scrie si tu pe site cu Citizen Journalism.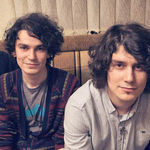 joi, nov 3, 2016 - GBOB Romania confirma prima colaborare internationala pentru o finalista a concursului: Vicecampioana GBOB Romania 2015 canta in Grecia in 20 noiembrie 2016. Global Battle of the Bands GREECE & GBOB Romania, in colaborare cu...