Stiri The Showdown
Scrie si tu pe site cu Citizen Journalism.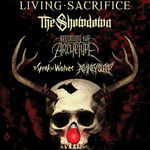 vineri, oct 22, 2010 - The Showdown, Living Sacrifice, Becoming The Archetype, To Speak Of Wolves si As They Sleep vor sustine impreuna in decembrie un turneu numit "A Very Metal Christmas Tour". Pentru cine are drum in SUA in iarna, datele...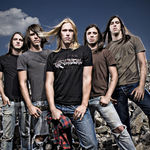 joi, aug 26, 2010 - Metalistii de la The Showdown au lansat in premiera videoclipul pentru piesa "The Man Named Hell", care poate fi vazut pe METALHEAD urmarind linkul de mai jos: The Showdown - The Man Named Hell Piesa deschide...