Biografie Unleashed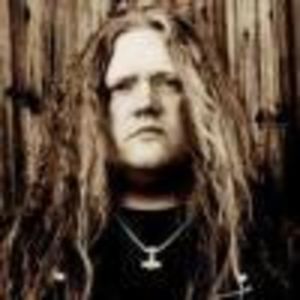 Formatia
Unleashed
s-a infiintat in Suedia in anul 1989, discografia lor cuprinzand pana in prezent opt albume de studio.
Albumul de debut apare in 1991 si se intituleaza
Where No Life Dwells
. Un an mai tarziu este urmat de
Shadows in the Deep
. Dupa aparitia a inca trei materiale, in 2002 trupa decide sa se desparta.
Decizia nu este insa definitiva, si in acelasi an apare un nou album,
Hell's Unleashed
, urmat de un turneu.
Ultimul lor material se intituleaza
Midvinterblot
si a fost lansat in 2006 la SPV Records. Desi temele abordate in versurile Unleashed sunt in mare parte asemamnatoare celor ale formatiilor de viking metal, stilul suedezilor ramane insa in granitele death metalului.
In noiembrie 2006, suedezii au facut parte dintr-un turneu european intitulat Masters of Death, alaturi de Grave, Dismember si Entombed. La inceputul anului 2007, Unleashed au luat parte la un turneu in Statele Unite alaturi de Belphegor si Krisiun.
Stil
: death metal
Componenta
:
Johnny Hedlund voce, bass
Fredrik Folkare chitara
Tomas Masgard chitara
Anders Schultz tobe
Discografie
:
Where No Life Dwells (1991)
Shadows in the Deep (1992)
Across the Open Sea (1993)
Victory (1995)
Warrior (1997)
Hell's Unleashed (2002)
Sworn Allegiance (2004)
Midvinterblot (2006)
UNLEASHED
www.unleashed.se
www.myspace.com/666unleashed

Join the ranks ! LIKE us on Facebook