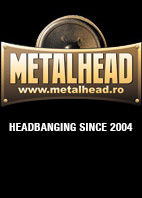 Stiri Concerte Bilete Poze Artisti Tabs & Chords Versuri Radio Online Liste Forum Magazin de Muzica
Urfaust
Biografie
Country: The Netherlands Label: Debemur Morti Productions Formed in: 2003 2003- Black metal Line-up Current members: 2003- IX (Willem) - guitars, bass, vocals 2004- VRDRBR (Nachtraaf) - drums 2004- Dolen - orchestra Discography 2004 Geist Ist Teufel 7.3 2005 Verräterischer, Nichtswürdiger Geist 6.7 2006 Split With Circle Of Ouroborus [EP] 2007 Urfaust/The Ruins Of Beverast [EP] 8 2007 Split With The Ruins Of Beverast 8 ...
Toata biografia Urfaust
Stiri cu Urfaust
Am discutat recent cu Costi, creierul din spatele trupei Ura de dupa Usa. Cititi un interviu foarte interesant despre situatia trupelor romanesti in anii 90 si care au fost principalele motive pentru care formatia a revenit pe scena autohtona de metal. Salutare. Ura de dupa Usa a avut o revenire destul de...



Aboneaza-te la newsletter
Join the ranks ! LIKE us on Facebook