Biografie Voices Of Silence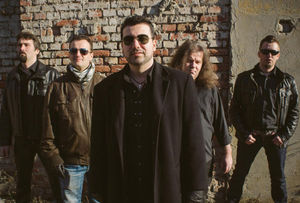 Dup 12 ani de activitate mai mult sau mai putin intensa,
Voices Of Silence
se simt in plin forma.
Trupa fondat in 1994 de chitaristul Szabi a rmas fidel stilului abordat, numit de unii power-progressive, de altii poetry metal. Anii insa i-au adus contributia la capitolul maturizare, astfel, incat in noile piese VOS se remarca un pas enorm facut inainte de la EP-ul debutant Stories Of My Ways si popularul album
Thunderground
.
In cei 13 ani de existenta trupa a aparut pe scena multor concerte si festivaluri din tara, si a gustat si arena de dincolo de hotare.
A deschis concertul unor trupe, ca Wasp,
Lake Of Tears
, Udo, Tankcsapda, Orhaned Land, Ossian, Nevergreen, Inner Wish , etc.
In ultimii ani apare mai rar pe scena, dar cand o face, produce un show adevrat pentru iubitorii de muzica adevrata.
Formatia se pregateste momentan pentru a inregistra noul material dicografic ce se va numii "The Human Saga".
Stil:
poetry metal/power-prog metal
Componenta:
Andrei Varga "Bandy" -voce
Vincze Szabi - chitara
Ercsey Feri "Bozoo" - clape
Esztegar Zoli "Lo" - bas
Gindele Gabor "Gabica" - tobe
Discografie:
First Was The Beginning (1995)
Stories Of My Ways (2000)
Thunderground (2002)
VOICES OF SILENCE
www.voicesofsilence.ro
http://www.myspace.com/voicesofsilence