Biografie WACKEN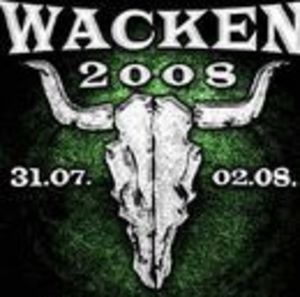 Wacken Open Air (WOA) este considerat cel mai mare festival din Europa, dedicat heavy metalului si metalului extrem. Prima editie a festivalului Wacken Open Air a avut loc in 1990, dar a fost un eveniment destinat in mare formatiilor germane. Festivalul a inceput sa ia amploare odata cu editia din 1998, la care au participat peste 70 de formatii din Europa, Statele Unite si Australia.
Iata lista completa a formatiilor care au concertat pe scena Wacken Open Air in 2008: 3 Inches of Blood, Airbourne, Alestorm, At the Gates, Autumn, Avantasia, Avenged Sevenfold, Axxis, Before the Dawn, Carcass, Children of Bodom, Concept Insomnia, Corvus Corax, Crematory, Cynic, Destructor, Dream of an Opium Eater, Enemy of the Sun, Ensiferum, Evocation, Excrementory Grindfuckers, Exodus, Girlschool, Girugamesh, Grave, Gorerotted, Gorgoroth, Hatebreed, Headhunter, Holy Moses, Iron Maiden, Job For a Cowboy, Kamelot, Killswitch Engage, Kreator, Krypteria, Leaves' Eyes, Lord Belial, Lordi, Massacre, Machine Men, Mercenary, Mustasch, Nashville Pussy, Negura Bunget, Nifelheim, Nightwish, Obituary, Opeth, Powerwolf, Primordial, Psychopunch, Sabaton, Saltatio Mortis, Soilwork, Sonata Arctica, Stam1na, Stone Gods, Sturm und Drang, The Bones, The Fading, The Haunted, The Rotted, Torture Squad, Unearth, van Canto, Warbringer, Watain
Wacken va avea o editie aniversara in 2009, cu multe surprize; inca din luna ianuarie 2009, festivalul este sold-out.
WACKEN
www.wacken.com