Stiri Winds of Plague p2
Scrie si tu pe site cu Citizen Journalism.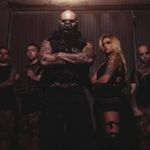 miercuri, ian 29, 2014 - Left For Dead, noul videoclip semnat de grupul american Winds Of Plague, poate fi urmarit mai jos. Piesa face parte de pe cel de-al 4-lea album al trupei "Resistance", care a fost lansat pe data de 29 Octombrie via...